1" Magnesium-Lithium Tweeter
AUGDL0003-JN03
4", Aluminum Alloy Front Panel
1" CCAW Voice Coil, Aluminum Former
Mg-Li Alloy Dome, Soft Surround
Ferrite Magnet Motor System
This 4 inch Aluminum Alloy Tweeter, 4 ohm, with Front-Mounting panel. It has good process ability and
high yield for mass production. Because of this special raw material structure and unique processing
technology, from magnesium lithium metal foil, the attributes of Magnesium Lithium offer high strength,
good rigidity, good heat resistance, low density and so on.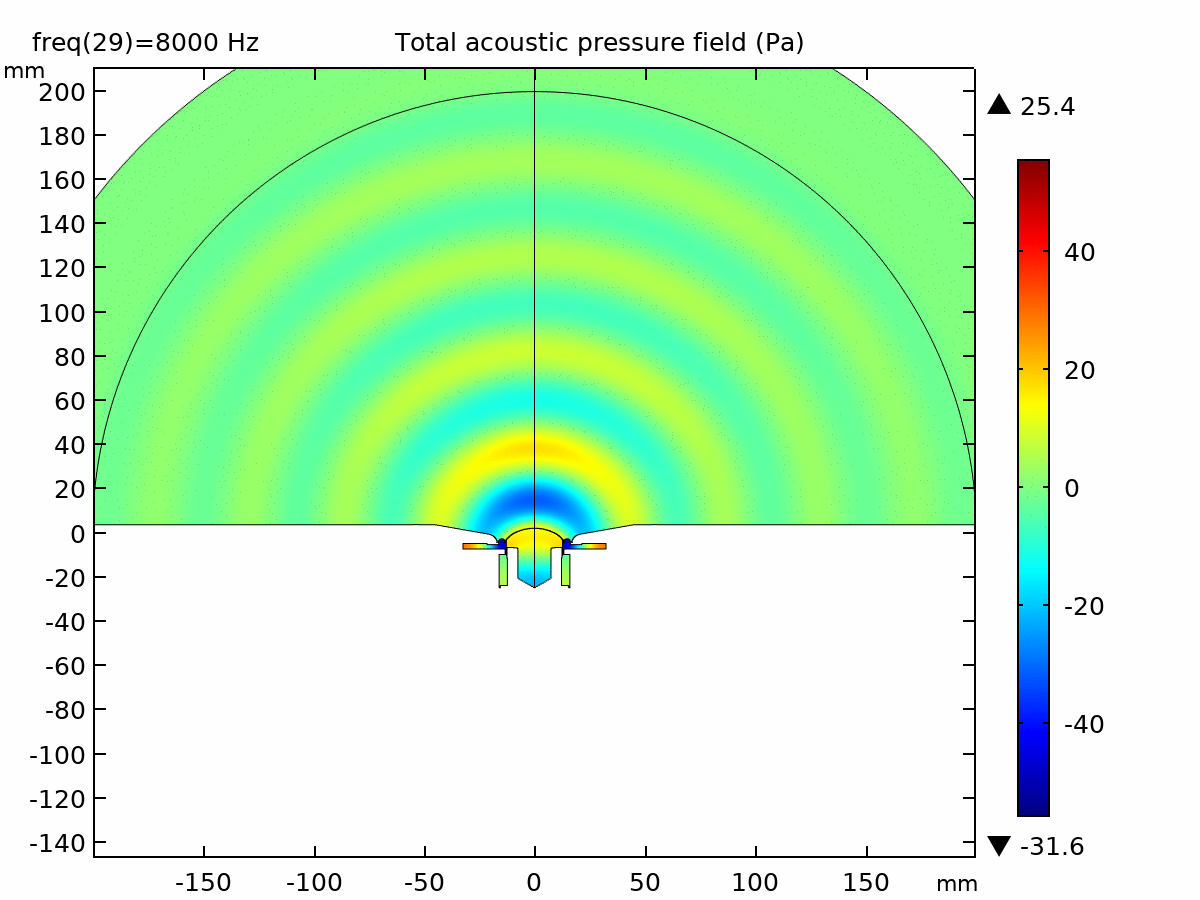 T-S Parameters
Resonance frequency [fs]
 725.3 Hz
Mechanical Q factor [Qms]
2.286
Electrical Q factor [Qes]
1.086
Total Q factor [Qts] 
0.736
Force factor [Bl]
 2.38Tm
Mechanical resistance [Rms]
 0.761kg/s
Moving mass [Mms] 
 0.382g
Compliance [Cms]
 0.126mm/N
Effective diaph. diameter [D] 
28 mm
Effective piston area [Sd]
6.16 cm²
Equivalent volume [Vas]
0.007 l
Sensitivity (2.83V/1m) 
 90 dB
Ratio Bl/√Re
1.27 N/√W
Ratio fs/Qts
985.4 Hz
Electrical Data
Nominal impedance [Zn] 
4 Ω
Minimum impedance [Zmin] 
3.8 Ω
Maximum impedance [Zo]
14.6 Ω
DC resistance [Re]
3.53 Ω
Voice coil inductance [Le] 
0.022 mH
Power Handling
100h RMS noise test (IEC 18.4)
20 W
Long-term max power (IEC 18.2)
- W
Voice Coil & Magnet Data
Voice coil diameter
25.4 mm
Voice coil height
2.1 mm
Voice coil layers
2
Height of gap
2.5 mm
Linear excursion
± 0.2 mm
Max mech. excursion
± - mm
Unit weight
 0.66kg